Traditional Programs
About | Traditional Programs | Webelos Week | Project M.O.O.S.E
---
At Camp Oest we have everything to meet your Cub Scout Adventure needs! Boats, Climbing Walls, Wildlife, Pool fun, BB Guns, Bow and Arrows, and even sling shots!!!!
This summer you and your CSI are invited to Camp Oest for the CSI Adventures of Camp Oest! Be sure to bring your magnifying glass and rubber gloves during your stay at Oest.
What You'll Find in 2015
The Training to becoming one of Camp Oest's CSI's
New Program Area: Action Sports & Camp Craft
Build fires and share S'mores with world-weary travelers
Enjoy the Bouldering Wall, Obstacle course, and team sports at Action Sports
WEBELOS: Take a ride on our new Adventure Bike Course
STEM Activities at NatSci
Now offering 2 Webelos Weeks!!!
Families welcome at Sessions 2-7!!!
Amazing Program, all meals, a t-shirt, patch, and endless fun all included in the Youth fee
Adult leader training, AMAZING STAFF, and more youth advancement opportunities.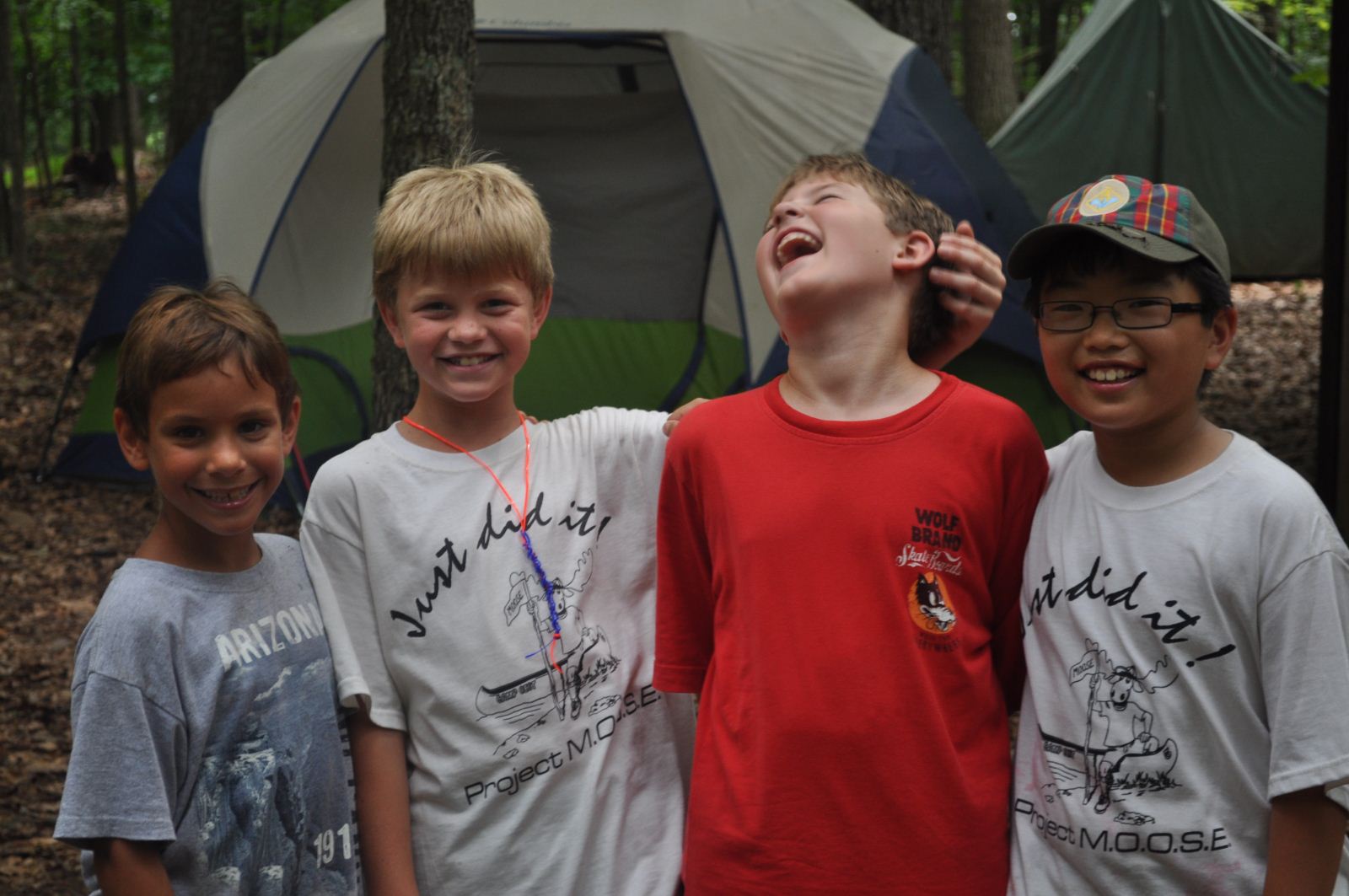 I've never heard of Camp Oest before. What's the big deal?
Camp Oest is a Nationally Accredited resident Cub Scout summer camp run by the Baltimore Area Council. The program is energetic, varied, and engaging for Cub Scouts, and is differentiated by rank so that activities are age-appropriate. At every session, Scouts get to shoot, swim, boat, craft, sing, enjoy the fun antics of the staff, and much more! You and your Cub will be able to participate in the following programs:
Pool
Pier
Shooting Sports (BB's, Archery, Sling Shots, Action Archery / BB)
Action Sports
Nature & Science
Camp Craft
Packs, dens, and individual parent/son teams will be assigned to campsites upon arrival, with everyone from the same Pack sharing the same campsite. Every program area and campsite has its own pavilion for shelter and shaded instruction, and there is a large dining pavilion where meals are served. Program runs throughout the morning, afternoon, and evening, with a siesta after lunch and a snack before bed.
There aren't enough hours in the day to do it all!
Swimming, shooting, rowing, fishing, crafting, fire-building, hiking, playing and singing are only a few of the high-energy programs your son will participate in daily. Each day is full of fun activities for your son to participate in, experience something new, and have fun.
Did you know you can come to Camp Oest even if your Den or Pack doesn't?
At Camp Oest, we welcome entire Dens or Packs, but you can also come with just your son. We'll put you in a provisional Pack with other families like yours, so you still get to bond with your son and he still gets to enjoy the program and have the experience of a lifetime!
Eating, sleeping, and going to the bathroom.
Three square meals a day are cooked hot and fresh in our kitchen and served in our large dining pavilion.
Canvas tents with sturdy cots are provided in each campsite. You may bring your own equipment if you wish…there is plenty of space to set it up!
Latrines are provided in each campsite, and a central shower house facility with hot running water and flushing toilets is open 24 hours a day.
The CSI Adventures of Camp Oest!
It's time for some fun! This summer's theme is CSI. We have turned Camp Oest in to Cub Scout Investigators!!! So come ready to have fun. Here at Camp Oest you can help us make Oest even better! Bring a costume and some decorations for you're own site. Come enjoy all of the hype and excitement! We even have live comedy and musical entertainment!
Weekend or Mid-Week Traditional Sessions
You can come to Camp Oest for a three-day/two night "weekend" session, or a four-day/three night "mid-week" session. Both offer the exact same program. The weekend sessions are perfect if you've never been camping before and want a gentler introduction to the great outdoors; the mid-week sessions are perfect for a little more relaxed schedule.
Camp Fees and Schedule for 2015
Weekend: Mid-Week:
July 4—July 6 (Session 2) July 8—July 11 (Session 3)
July 11—July 13 (Session 4) July 15—July 18 (Session 5)
July 18—July 20 (Session 6) July 22—July 25 (Session 7)

Questions? Email campoestdirector@baltimorebsa.org
Weekend Sessions 2, 4, & 6: Mid-Week Sessions 3, 5 & 7:
Youth: $200 Youth: $220
$175 – Paid and registered by April 1, 2015 $195 – Paid and registered by April 1, 2015
$200 - Registered after April 1, 2015 $220 – Registered after April 1, 2015
Adult: $65 (Flat Rate) Adult: $85 (Flat Rate)